Sound Design for Andrew Lloyd Webber's New Broadway Musical
Bad Cinderella is the latest work of "master of musical theater" Andrew Lloyd Webber. The musical — which opened March 23, 2023 at New York City's 1,417-seat Imperial Theatre — serves as an alternative representation of the classic Cinderella tale, one that views fairytale-esque circumstances from a starkly different perspective.
In addition to music by Lloyd Webber, Bad Cinderella features a book by Academy Award winner Emerald Fennell and lyrics by Tony and Olivier Award winner David Zippel. JoAnn M. Hunter choreographs with direction by Laurence Connor, and sound design is by Gareth Owen.
One of the world's leading sound designers, Owen is credited with more than 250 sound designs during his prolific career spanning some 25-plus years. His work can be heard all over the world including Broadway, Las Vegas and London's West End. A few of his recent works — MJ the Musical (which garnered him both Tony and Drama Desk Awards) and & Juliet — are also currently playing on Broadway.
Something New
Owen frequently embraces new technologies that enhance the audience experience. The Bad Cinderella production process involves an innovative and advanced technical specification, where sound diffusion, entrusted to an immersive d&b audiotechnik Soundscape system, plays a vitally important role.
For Bad Cinderella, Owen employed a PRODIGY.MP multifunction audio processor from DirectOut Technologies (directout.eu), to form the backbone of the audio system, handling routing, MADI-to-Dante conversion, sample rate conversion and redundancy.
The user-configurable PRODIGY.MP provides flexible I/O, dual network audio, DSP functions and sample rate conversion with powerful hard- and software control. I/O on this fully modular system includes four local slots for analog line-level/mic input and AES3 modules. With eight channels per module, PRODIGY.MP provides up to 32 local inputs and outputs.
The hardware additionally supports two MADI and two network audio options. MADI slots can be equipped with BNC, SC optical and SFP modules, while network audio boards add Dante, RAVENNA/AES67 or SoundGrid. The channel capacity sums up to 416 inputs and 420 outputs, all managed via a channel-based routing matrix.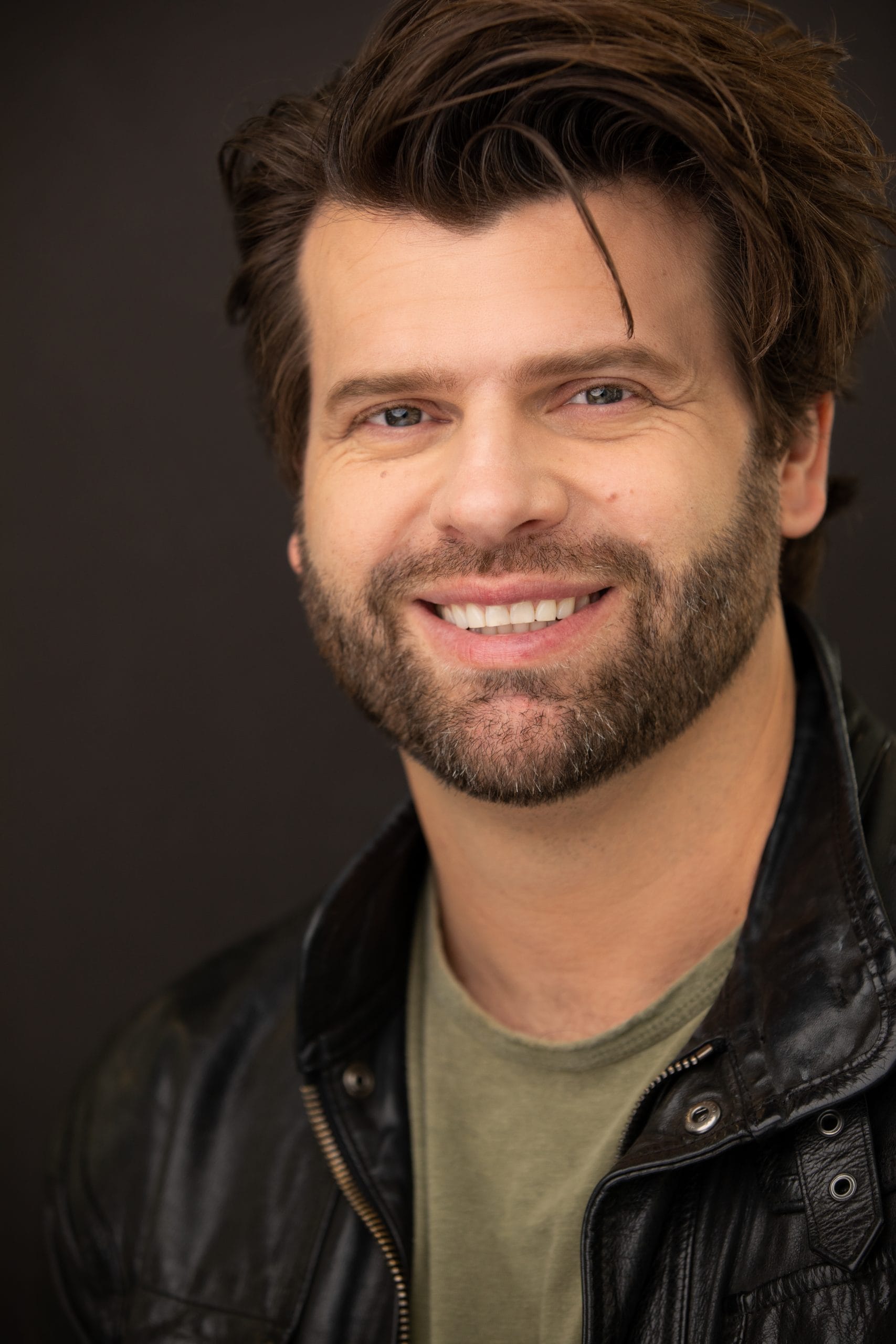 Of course, Owen is the point-of-call for all things audio for the show. This includes taking care of coverage for the audience, monitoring for cast and orchestra and even internal crew communications.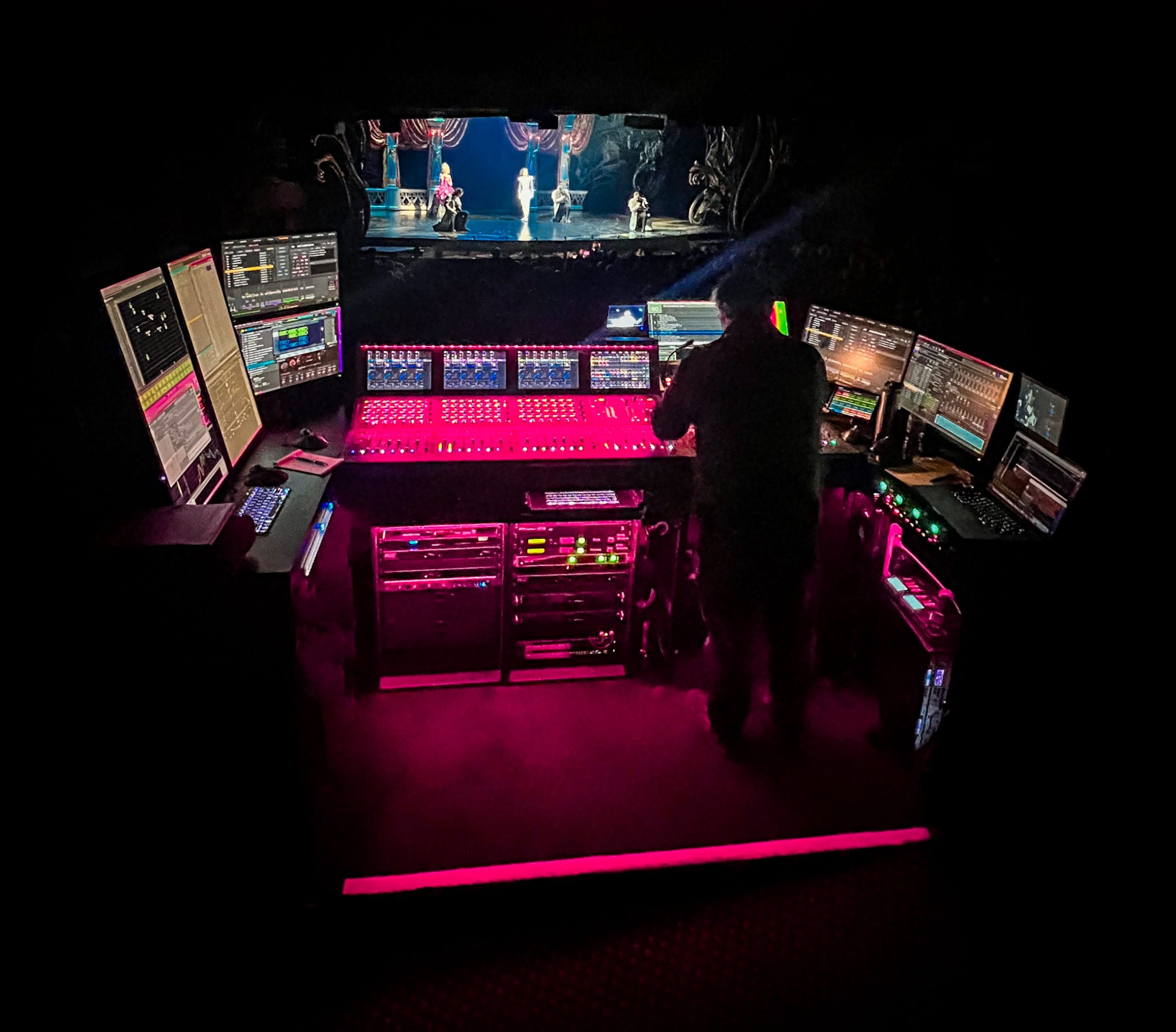 In such an environment, the PRODIGY Series was a perfect fit. Selected for its power, flexibility and reliability, the technology serves as an irreplaceable "nerve center" tool, managing and sorting signal streams simultaneously — regardless of format — and guaranteeing a reliable backup in the event of any issues.
"The PRODIGY.MP basically forms the central hub of the entire system, the backbone if you will," says Owen. "Not only do we use it as a bi-directional MADI to Dante converter, but we also to do an inordinate amount of sample rate conversion. PRODIGY also became our method for swapping between main and backup systems, effectively eliminating another switcher element in the signal chain."
"... I realized I could replace a dozen different things with a set of PRODIGYs"

Gareth Owen - Sound Designer
Flexible, Versatile Audio
Besides the d&b SoundScape P.A. system, other key audio elements include an Avid S6L FOH console (Owen's mixer of choice), Shure Axient Digital wireless mics, an Allen & Heath ME Personal Mixing System (to provide individual mixes to the players in the 17-piece orchestra) and the PRODIGY.MP processor.
There were several key PRODIGY features that Owen exploited the most in this context. PRODIGY is, for all intents and purposes, a highly flexible hardware and software platform, in terms of configuration and customization.
"It was crucial to be able to use the multiple option boards that allow us to customize the I/O to our needs, combined with the internal sample rate conversion and matrix routing that make this product so dynamic. Furthermore, the Automator software allows us to configure various rules based on external triggers and internal conditions, which is extremely powerful."
Speaking of the latter, "I've always been a fan of DirectOut products — they make good solid boxes that do exactly what they say on the front, reliably, day in, day out," says Owen. "PRODIGY became the box of choice when I found myself bemoaning the large number of different converters and switches we were chaining together and went looking for a simplified option. I realized I could replace a dozen different things with a set of PRODIGYs."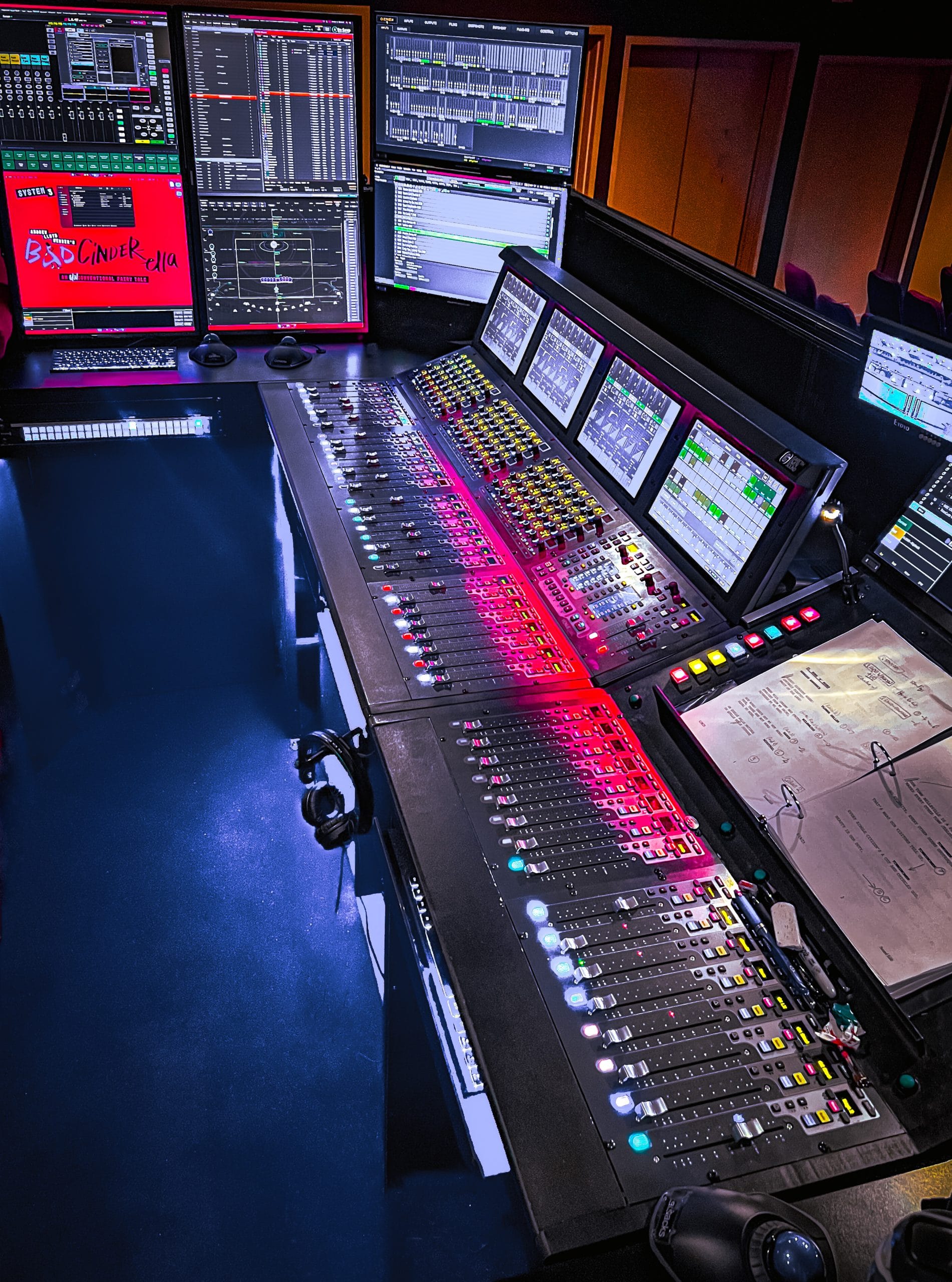 The No-Fail System
When it comes to working with someone like Andrew Lloyd Webber, not only is it unthinkable to run into technical problems or slowdowns, but it is equally important to try to satisfy, perhaps in advance, any request that might be made; all the more reason why a fast, flexible and reliable tool like PRODIGY can offer the necessary security.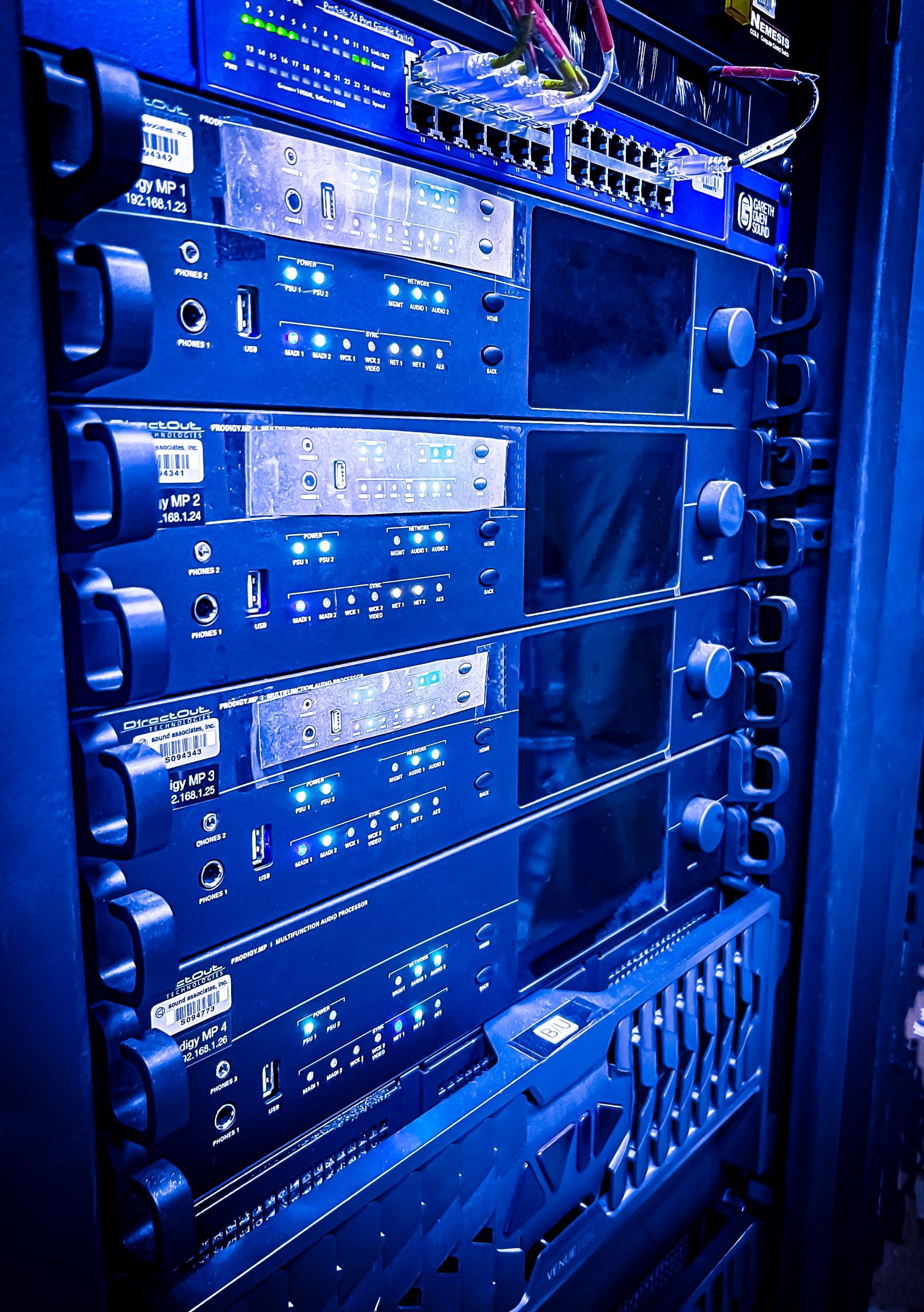 "Our composer Andrew Lloyd Webber is one of the most demanding musicians I have ever worked with — his expectations are exceptionally high and as a result, my preparation and planning involve trying to predict each and every expectation he might have, and to make sure me and my team are one step ahead of him. Experience helps here — we have done a lot of shows together, so I'm getting better at reading him as the years go by."
According to Owen, "the technical elements are something that we try to keep out of our clients' minds. Usually, the only time I have to discuss these aspects with a client is when something has gone wrong. However, the client was extremely pleased with the sound quality of the show, especially considering we remained within budget. PRODIGY played a key role in this. From the rental company's point of view, we also used less equipment to achieve the same results and significantly reduce the number of spares we had to bring in, so it's a win from their point of view, too."