System engineer Grant Cropley and FOH engineer Charles Izzo detail the application of the multifunction audio processor at the heart of the dynamic system supporting the world tour by the popular singer-songwriter.
"...the PRODIGY.MP instantly became an important and permanent part of our gear complement."

Charles Izzo - FOH Engineer
When rehearsals began last March for the upcoming Halsey's Love and Power Tour, it was clear from onset that the tour dates were to have been a mix of full production concerts and fly dates. The American artist was scheduled to participate in many festivals across Europe, Asia, and the USA. As a result, the system traveling with the production had to be flexible and scalable, and able to adjust to a vast variety of venues and shows with different production requirements of any size: DirectOut's PRODIGY.MP fit perfectly into this philosophy.
According to Charles Izzo, front of house engineer for Halsey, "Rehearsals started in March for the world tour that was scheduled to run throughout the year, with most being fly dates. However, the PRODIGY.MP instantly became an important and permanent part of our gear complement."
Eighth Day Sound, the rental company supporting the artist, wanted to test the PRODIGY.MP intended to be deployed as a compact FOH matrix, converter and PA management tool that would travel with the production. System engineer Grant Cropley was selected for these testing sessions and to follow the artist on tour.
"I requested the MP from Eighth Day Sound to try out. We were looking at different ways to drive PA systems going down the line, and I was pleasantly surprised at how much IO capability this unit has," comments Cropley. "It came with a DANTE.IO card, a MIC8.LINE.IO module, an AN8.O line out module, as well as two MADI.IO modules. But the key for me when using a PRODIGY.MP compared to prior systems designed around other less powerful processing platforms, was the ability to run the consoles at front of house with a full AES3 main and analog backup with seamless switching between all those lines, while using Dante to drive the d&b audiotechnik system."
After testing and rehearsals were over, it was clear that PRODIGY.MP was the right choice for the tour. When a full production is in place, the show runs on three different consoles. The stems from the consoles reach the PRODIGY.MP primarily via AES3 and then, thanks to PRODIGY's Input Manager, are seamlessly backed up via Analog connections. These Input Managers are then patched towards some FlexChannels to add DSP plugins and then routed towards the MatMix section of the processor to be distributed to the different parts of the PA primarily via Dante, and with AES3 and Analog as backups.
"In terms of number of outputs and how we would divide up each segment of the PA, I utilized the matrix side of the unit" continues Cropley, "and in terms of driving each segment of the PA, I kind of overbuilt the file so that it could scale up at any point. Our standard workflow was left, right, sub and fill coming from every console. But going forward Charlie will send me a left and right AES, with Analog backup and then I'll split that into left, right, sub, fill, delays, and any other outputs for the scale of the PA. So we have kind of infinite output capability for however we need to drive the power."
MP stands for Multifunction Audio Processor, and the more Cropley started digging deeper into using the device, the more he found interesting features that would make his life easier while touring. One of the best examples is the integration of the Smaart measurement system via API offered by the PRODIGY.MP in combination with the globcon control software platform as the "global control" user interface.
"There's so much to it… I went deeper into it in terms of using Smaart to tune the PA. I was able to use the internal Smaart page on globcon to access the features in Smaart. I was also able to do multiple readings of all my reference mics straight into the unit by using the very high quality mic preamps in the MIC8.LINE.IO. Plus, I could have a real time SPL display just for Charlie to monitor that didn't interfere with my Smaart. I was able to set that on a fixed gain and a fixed trim, so he had a calibrated SPL measurement display at all times" says Cropley.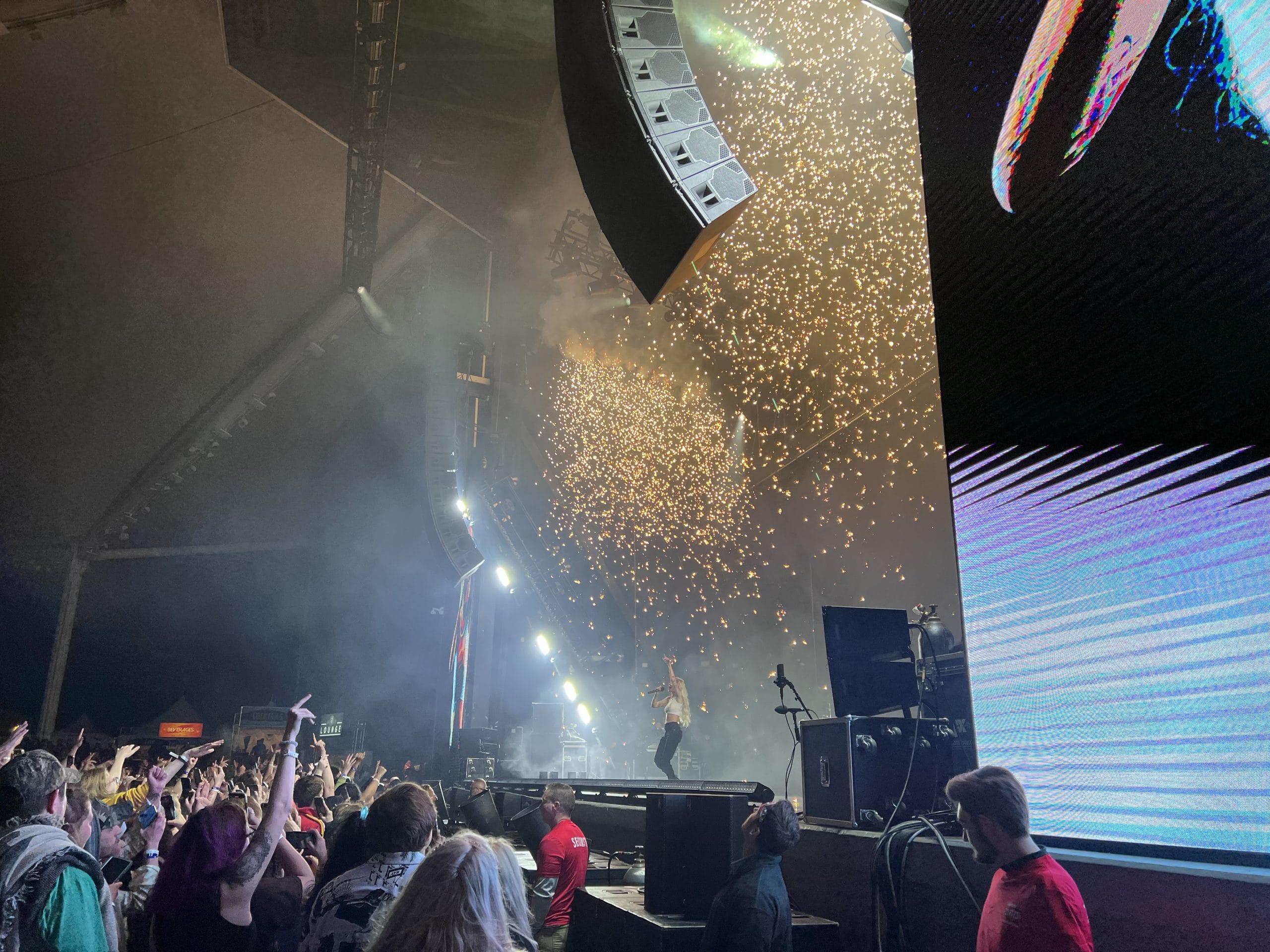 "I was also able to use all the routing from within globcon to have transfer functions throughout the show at different stages in the processing. I could always see what the PA was doing and I could see what Charlie was hitting me with… it worked out exceptionally well for us."
This feature turned out to be very convenient, especially on festival dates. On those occasions, the PA system is quite often different from the one carried with the tour, and it is shared with all the other performers. Having the PRODIGY.MP deployed at every show of the tour helped Cropley and Izzo in keeping the sound consistent without having to start from scratch every time.
Cropley again: "In going between festival dates versus tour dates where we carried our own PA, I was able to log all our standard EQ files that we had as a base rate, and I could just insert and save them. Before we got the PRODIGY.MP, this wasn't as simple." Izzo agrees: "It made our festival days so much easier!"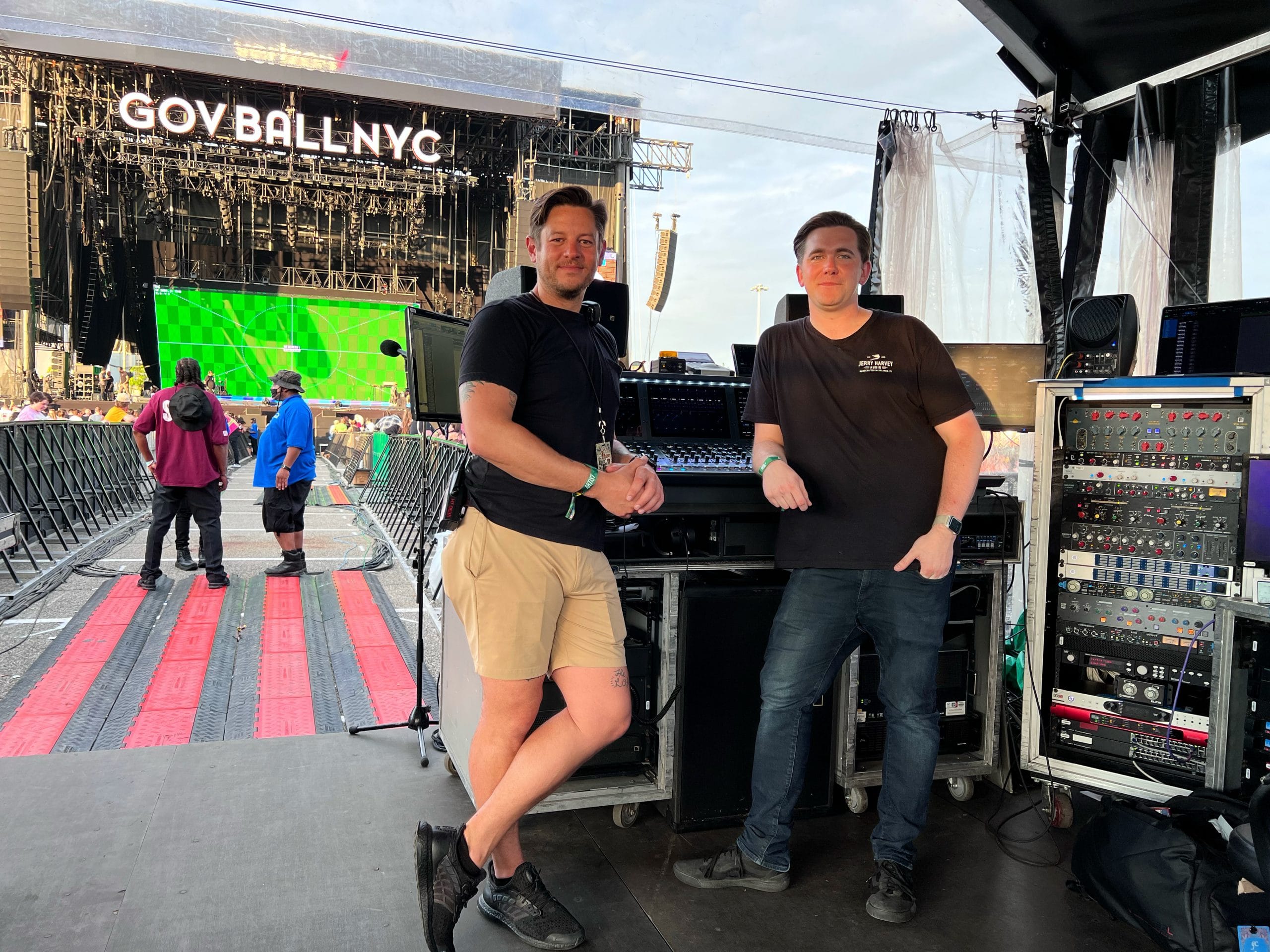 It was not only the ease of which the PRODIGY.MP and globcon addressed and managed complicated system topologies and scenarios that impressed the crew, but also the high quality and precise accuracy of the filters offered by the DSP within the processor's potent FPGA that made them even more convinced that they made the right choice in selecting the PRODIGY.MP
"I looked at the system through Smaart and did an A-B comparison of how we previously approached our system designs," affirms Cropley, "and found that every parameter we adjusted using globcon showed up in Smaart exactly as you would expect to see it, and with completely linear phase, which was really impressive to see. If I had to sum it up in a few words, I would say it's very very accurate and very sensitive."
It is widely agreed that one of the most important aspects to consider and plan for when dealing with systems built on digital audio formats is clock management. Having the PRODIGY.MP in-line proved to be an integral and critical component in Cropley building a solid and reliable clock structure.
"Having everything on the same clock was a big factor for us. I've got a WCK coming in from Charlie and it's my strong opinion that Sync management page of PRODIGY in globcon is kind of unbeatable in terms of what's out there just now! So, I could prioritize Charlie's clock, or I could flip to internal. I mean, that's not going to fail, because it has both Dante and AES built-in as well. The prioritizing list is simply just a drag-and-drop, and auto-enable and sync."
"That FlexChannels page is a real dream!"

Grant Cropley - System Tech
As the tour progressed, Cropley discovered and started to use more and more features to better optimize ways in which to meet the requirements of the show. That's exactly the philosophy behind PRODIGY: offer almost limitless flexibility to allow the user to really tailor the unit to match the specific needs of the diverse kinds of gigs and unique workflows that different system engineers may envision and design.
Cropley went on to say, "I had the PRODIGY.MP out earlier to prep for the next leg of the tour, and I have been able to condense and streamline everything: I've got Charlie coming to me and the summing busses to manage the front fills, subs, and my playback. In fact, I actually have two layers of playback – a music tuning sent to a FlexChannel, and several buses routed back to the FlexChannel so I can mute the subs. The same holds true for pink noise. This gives me instant access to muting segments of the PA. Using this method of muting subs or muting certain scenes is far more efficient and simpler than it was with other processors I've used in the past."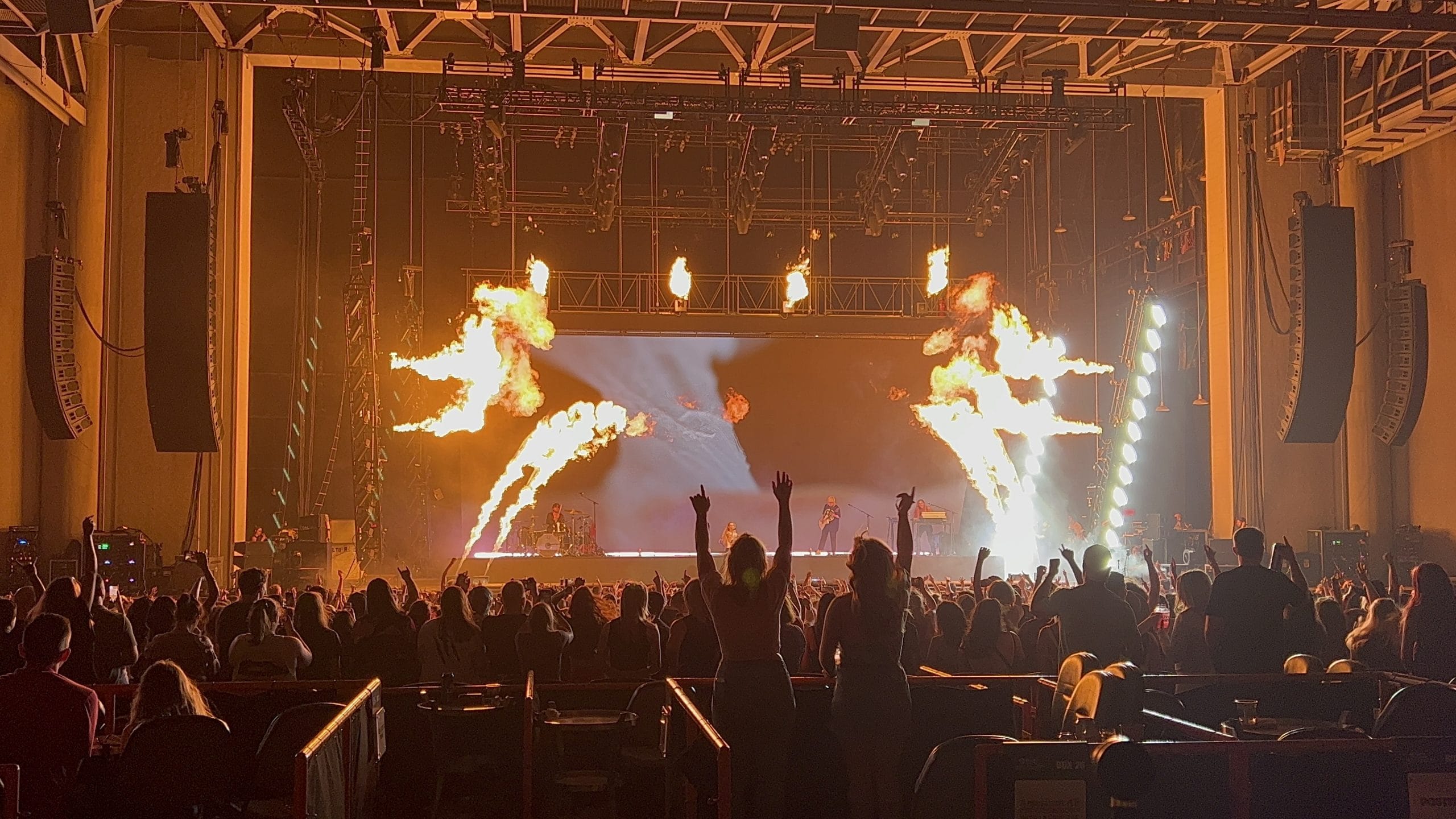 Continues Cropley: "Another thing that I really like is assigning the label from the source. So once you've labeled everything including Dante and all your inputs, you have made all of your necessary custom labels, so when you want to assign them on a matrix, you just need to tell it to 'label from source.' It's a real time saver and I don't have to type anything twice. It's really convenient. The PRODIGY.MP does everything you need. The more familiar and proficient I became with globcon, the more I was able to better utilize my FlexChannels. I can have my pink noise generator, a number of fixed outputs, in addition to 'doors music,' and have all of them on FlexChannels, all linked together so I can bring them down like a fader. That FlexChannels page is a real dream!"