An abstract from the article published on Audiosales website.
The Duse theater in Bologna is one of the oldest drama theaters in the city. It owes its name to the famous Eleonora Duse, the most renowned Italian actress of her time and lover of the famous Italian poet Gabriele D'Annunzio.
Already in use since the 17th century, the theater has gone through many renovations including a recent one which involved the sound and lighting systems.
Giving new life to the environment and providing a more engaging theatrical experience for performers and attendees were the main goals indicated by the theater's artistic directors.
Missions that they decided to fulfill through the consultancy and product portfolio of Audiosales, DirectOut's Italian distributor.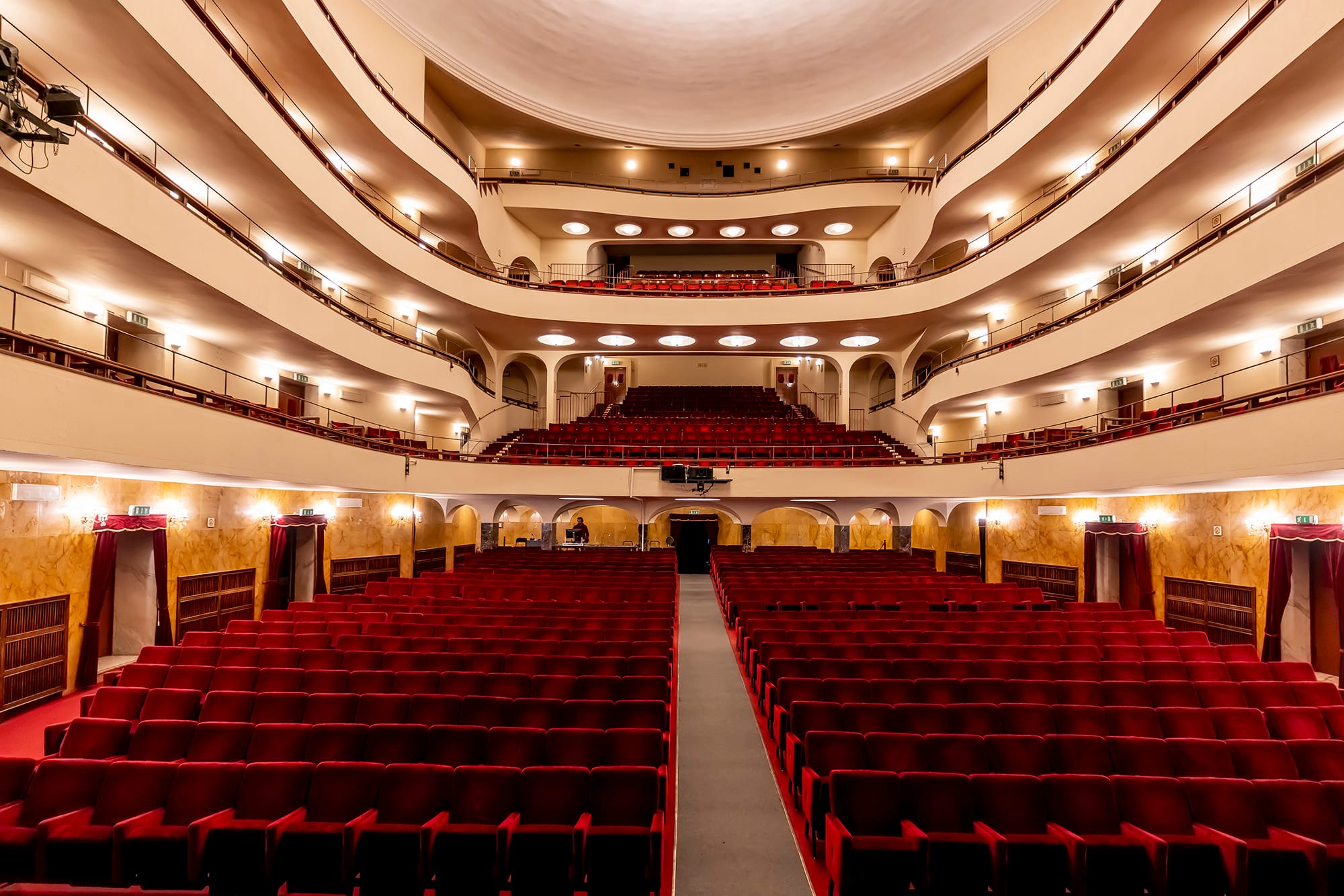 Carlo Leali, Technical Manager of Duse Theater, and Senio Corbini, Product Specialist at Audiosales, tell us about the expectations, needs and solutions of the complex project carried out inside the Bolognese venue.
In terms of audio configuration, the client's request was to realize a signal distribution that would be simple and flexible: that's the reason why Dante network protocol was chosen for the task.
"PRODIGY.MP gives us the ability to meet the vast majority of the technical needs of the outside companies hosted by the theater during the season" states Carlo Leali, "and meets also our internal audio signal management needs for events organized directly by us".
Senio Corbini adds "We are able to manage the signals between FOH and stage through the PRODIGY.MP, the heart of the system. And at the same time, if the need arises, we are able to route the audio signals to any other section of the venue."