Attracting 165,000 visitors, Germany's largest music festival recently took place at the Nürburgring during Whitsun. 'Rock am Ring' was first organised by concert promoter Marek Lieberberg in 1985, with sister festival 'Rock im Park' in Nuremberg added a few years later. On the main stages – Utopia and Mandora – 2022's events saw almost 70 acts play over three days, including Green Day, The Offspring, Marteria, Scooter, Muse, Beatsteaks and Billy Talent.
For the first time, two DirectOut PRODIGY.MP audio signal processor/routers were used this year at the Utopia Stage at both venues.
"With the two PRODIGY.MP units in the setup, we had a technically stable and flexible solution for signal transfer from the guest consoles of the individual bands – across formats and with fallback options," says Philipp Knoll head of audio from event management company, Scenotech and responsible for the system design.
"In addition, we were able to integrate the necessary signal paths for emergency announcements for escape, and to provide individual sums for recording and stem mixes to the OB Van. The signal processing possibilities in the PRODIGY.MP DSP matrix are so comprehensive that we used it as a complete system matrix."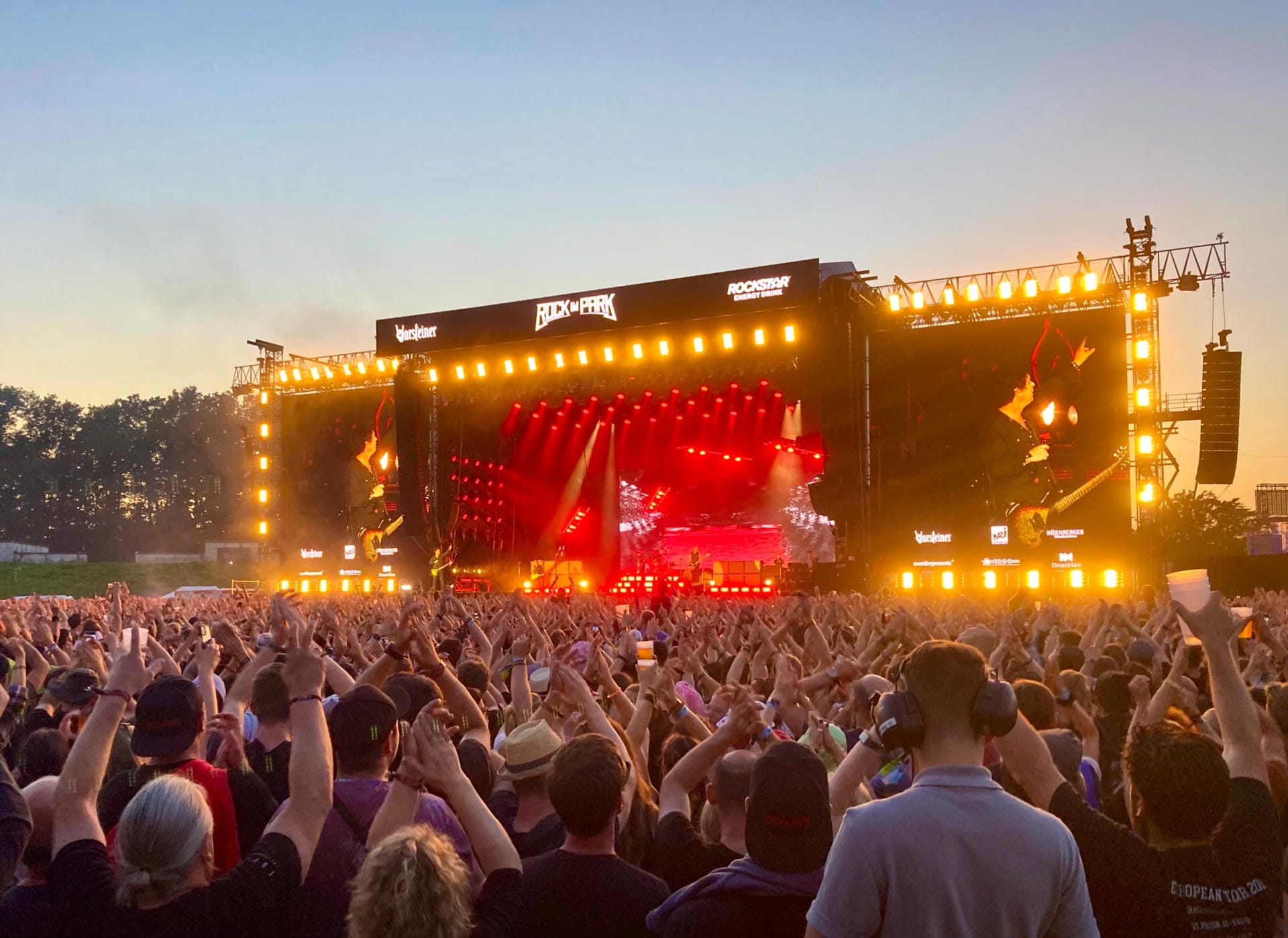 Placed at FOH and on stage, the modular PRODIGY.MP processors were connected via Dante and MADI at 96kHz, with MADI providing a fallback. Neutrik's opticalCON MTP provided the systems' interconnection, with 24 links used as the physical link between FOH and stage. The network was built of Luminex switches supporting five separate VLANs – Dante 96kHz primary, Dante 96kHz secondary, Dante 48kHz primary, Dante 48kHz secondary, and management.
At FOH, the first PRODIGY.MP provided the interface (analogue, AES, MADI BNC or Dante 48kHz) between individual bands' mixing consoles and the resident system. Further signals, such as moderation, stage announcement and feeds from the OB truck, came via the second PRODIGY.MP positioned on stage.
PRODIGY.MP's Input Manager provided automatic switching between analogue and digital inputs on the headliner console. The set-up's levels and signal lock were constantly monitored and, in the event of an error, the system would automatically switch over to the fallback input. Audio level differences were constantly managed by the unit's onboard auto-trim.
The feeds for the main L/R, near L/R and sub loudspeaker arrays were premixed via Flex Channels in three different 16x4 matrices within the PRODIGY.MP (Main, Near, Sub). A further 16x4 Aux matrix was used for additional signals, such as Mic 1/2 for moderation, feeds from the OB vans (for commercials, announcements etc), the DJ console, stage announcements, Talk to PA, and a reserve input 'spare', which was provided via another Input Manager.
These pre-mixes fed an 8x8 matrix that served to manage the individual PA paths: Main, Side, Near and Delay. The outputs of the 8x8 matrix and the sub matrix were run in parallel via Dante and MADI to the stage, and were also available locally in AES audio format.
The system master clock was derived from the PRODIGY.MP at FOH running at its internal 96kHz sample rate, with digital signals integrated seamlessly and with minimal latency via sample rate converters (SRC) – the AES I/Os have a switchable SRC onboard. FastSRC (Fast Sample Rate Conversion) integrated in the PRODIGY was used for MADI and Dante, with automatic detection to activate the SRC silently if required.
The signal inputs, matrices and PA paths were conveniently controlled (level, mute) via one or more groups. Particularly practical is the PRODIGY.MP's ability to adjust the tuning via a group EQ – in case of changes in humidity or to adjust the delay time via a group delay, for example.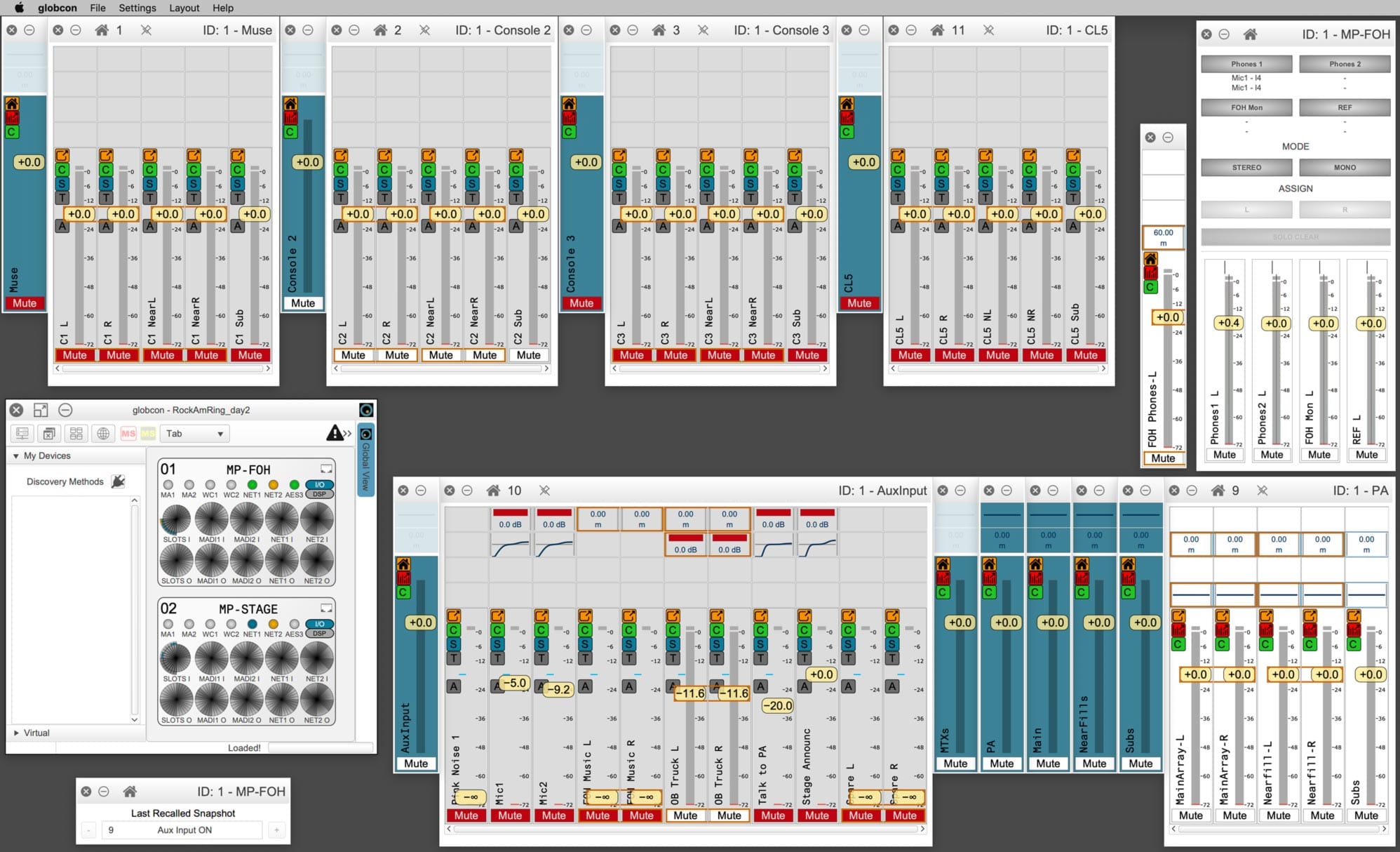 Using globcon global control software, different display layouts were available for recall simply by pressing a button, allowing quick access to all necessary functions (mute, level) and metering in a comfortable way.
For recording the event, the stereo sums of the individual FOH mixing consoles and premixes of additional signals (auxes) were managed by a further 16x4 matrix, and presented to both PRODIGY systems via analogue, AES and Dante 48kHz having been routed via a limiter plug-in.
The FOH PRODIGY.MP setup was configured for eight channels of analogue audio, three AES3 bundles of eight channels each (with SRC), two MADI feeds of 64 audio channels (with FastSRC™), and two Dante feeds of 64 channels (with FastSRC™).
The PRODIGY.MP deployed at the stage handled two eight-channel analogue bundles, two AES3 feeds of eight channels each (with SRC), two MADI feeds of 64 channels each (with FastSRC™), and two Dante feeds of 64 channels (with FastSRC™).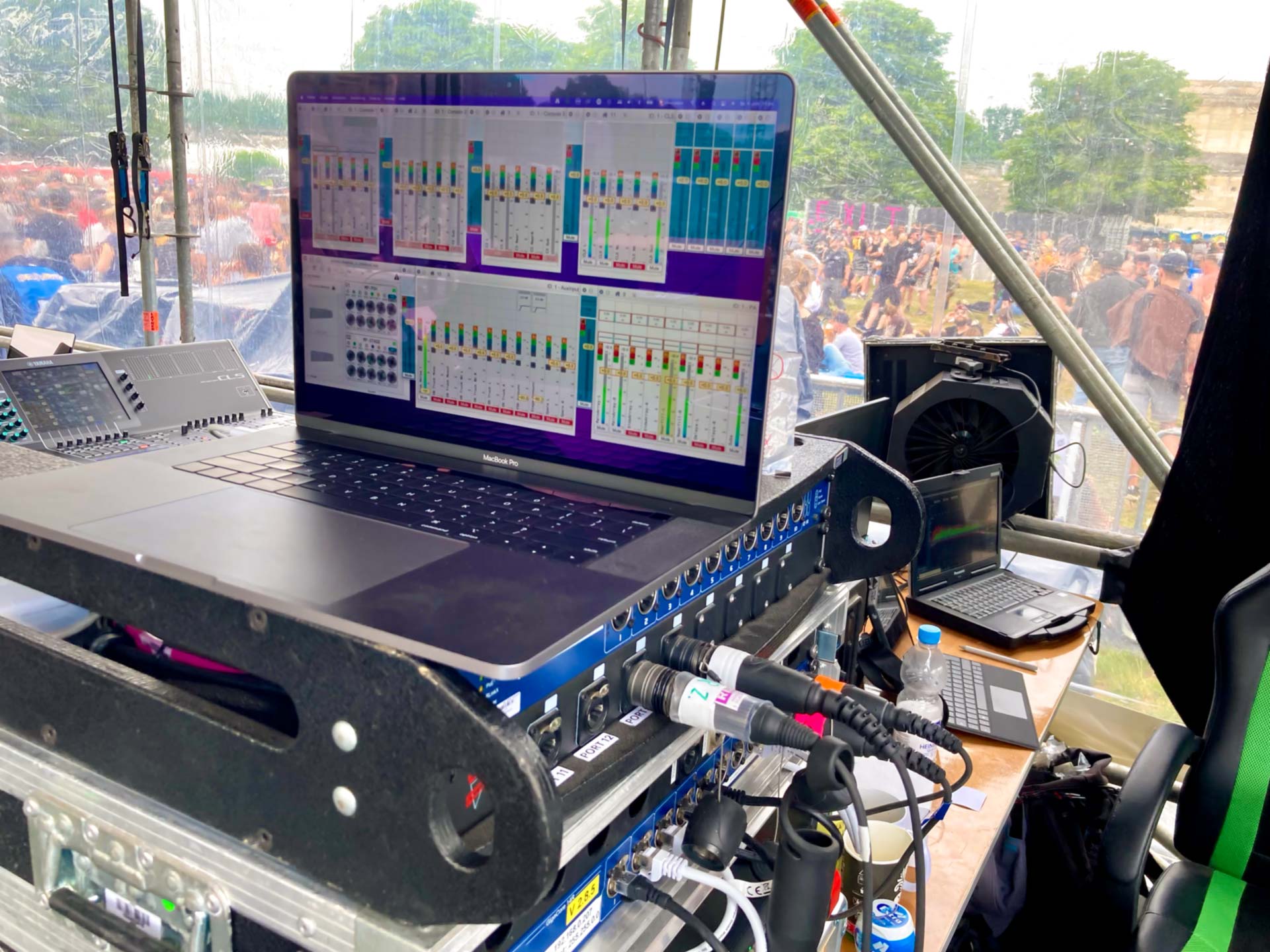 "The robust device concept with its multiple interfaces and integrated signal processing... these are fantastic possibilities that excited us so much that we started with two PRODIGY.MP each.

Sebastian Hornung
"When we were commissioned by Venon AG to undertake the technical planning of the audio systems at the Utopia stages, we considered DirectOut's PRODIGY.MP from the conception phase," says TS Group co-founder and CEO, Sebastian Hornung, who also managed the festivals' audio at 'Rock im Park'.
"The robust device concept with its multiple interfaces and integrated signal processing... these are fantastic possibilities that excited us so much that we started with two PRODIGY.MP each. I would like to thank Luca Giaroli from DirectOut and Hansjürg Meier from tonspur, who supported us so helpfully in this pioneering project. You could hear it..."