In cooperation with the British manufacturer of touch-based display solutions Densitron, DirectOut is proud to offer new control options to customers of its modular PRODIGY Series. Users gain fast and intuitive access to selected parameters of the modular audio converter, PRODIGY.MC and the multifunction audio processor, PRODIGY.MP.
By integrating the PRODIGY control protocol within Densitron's IDS display and control systems, access to the PRODIGY Series is greatly simplified and its range of applications significantly extended towards installation applications.
Alexandra Jakins, Densitron IDS: "Our flexible, network-based UI system TS10 is based on a 10.1" touch screen, which complements the PRODIGY Series wherever direct access to the DirectOut devices is required to simplify more complex workflows within the PRODIGY devices. We see studio applications in the broadcast sector in particular here, as has already happened at the BBC, among others."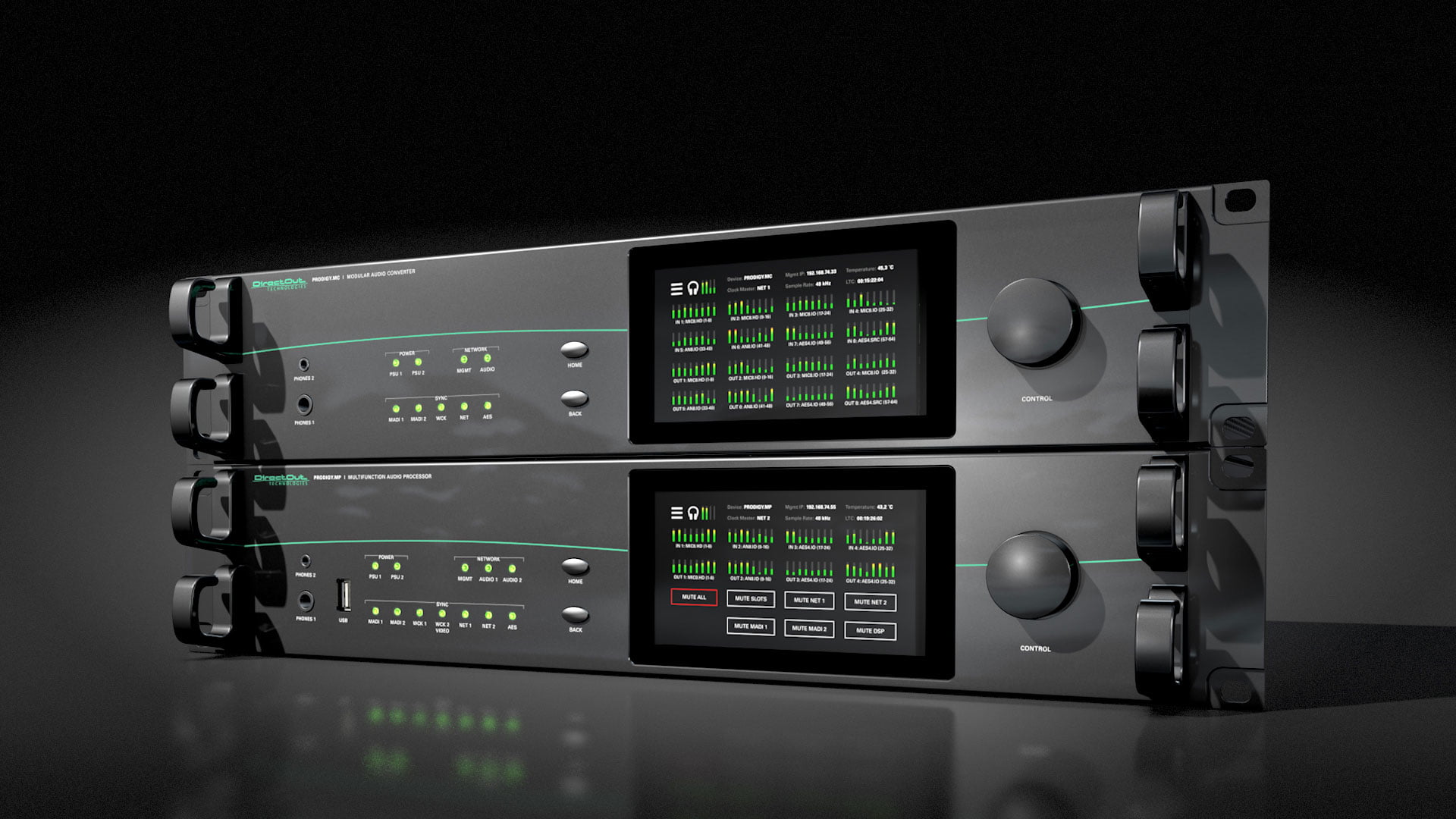 DirectOut CEO, Jan Ehrlich adds: "We ourselves are able to map the extensive functions and processes that the PRODIGY Series brings with our globcon user interface. globcon is a powerful tool and makes the PRODIGY Series a powerful overall system for signal conversion, routing, monitoring and processing. However, some of our customers also want the option of having direct access to individual, selected functions and parameters at user level in a clear manner."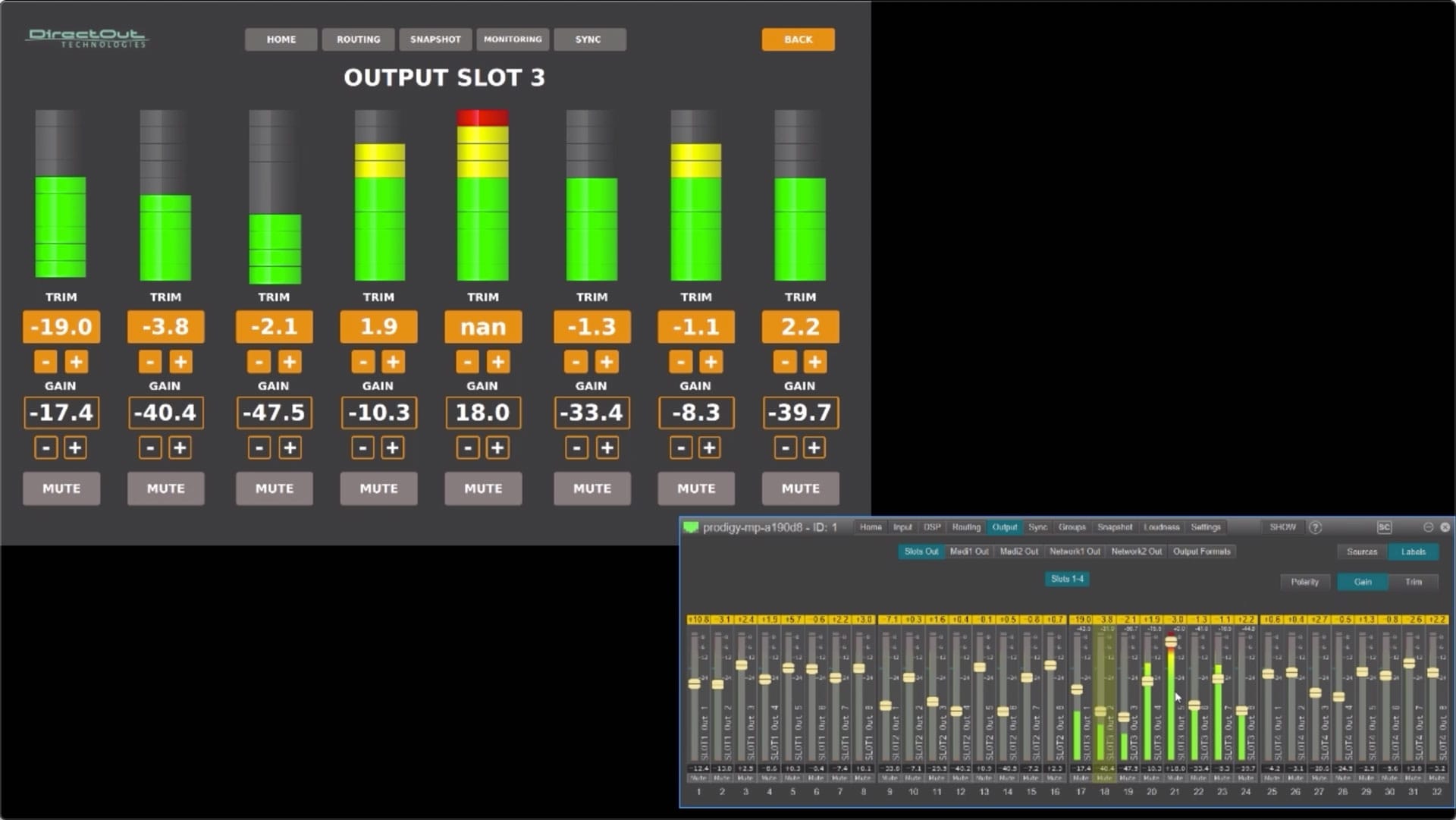 Thus, the integration into Densitron IDS allows the parallel operation of PRODIGY products via a second layer regarding input and output trim and gain, routing, signal monitoring as well as the simple loading of stored snapshots via touch.
In addition to the focus on studio applications in broadcasting, the extended operability of the DirectOut PRODIGY Series via Densitron IDS enables above all simple and intuitive operation of the hardware in fixed installations, for example in stadiums and arenas, corporate installations, theaters and concert halls.
During this year's Integrated Systems Europe in Barcelona, DirectOut will present a fully functional demo system at booth 7K220.
About Densitron
Founded over 50 years ago, Densitron is a display expert designing and manufacturing touch-based HMI (Human Machine Interaction) solutions tailored to the needs of customers around the world.
As part of Densitron, Intelligent Display System (IDS) products can be found in a wide range of sectors including broadcast, medical, security, automotive, digital signage and gaming.