Recording
Erstklassige Mikrofonvorverstärker, Wandler mit hoher Kanalzahl, die verschiedene Audioformate miteinander verbinden und alles, was Sie für Live- und Studioaufnahmen benötigen.
Referenzen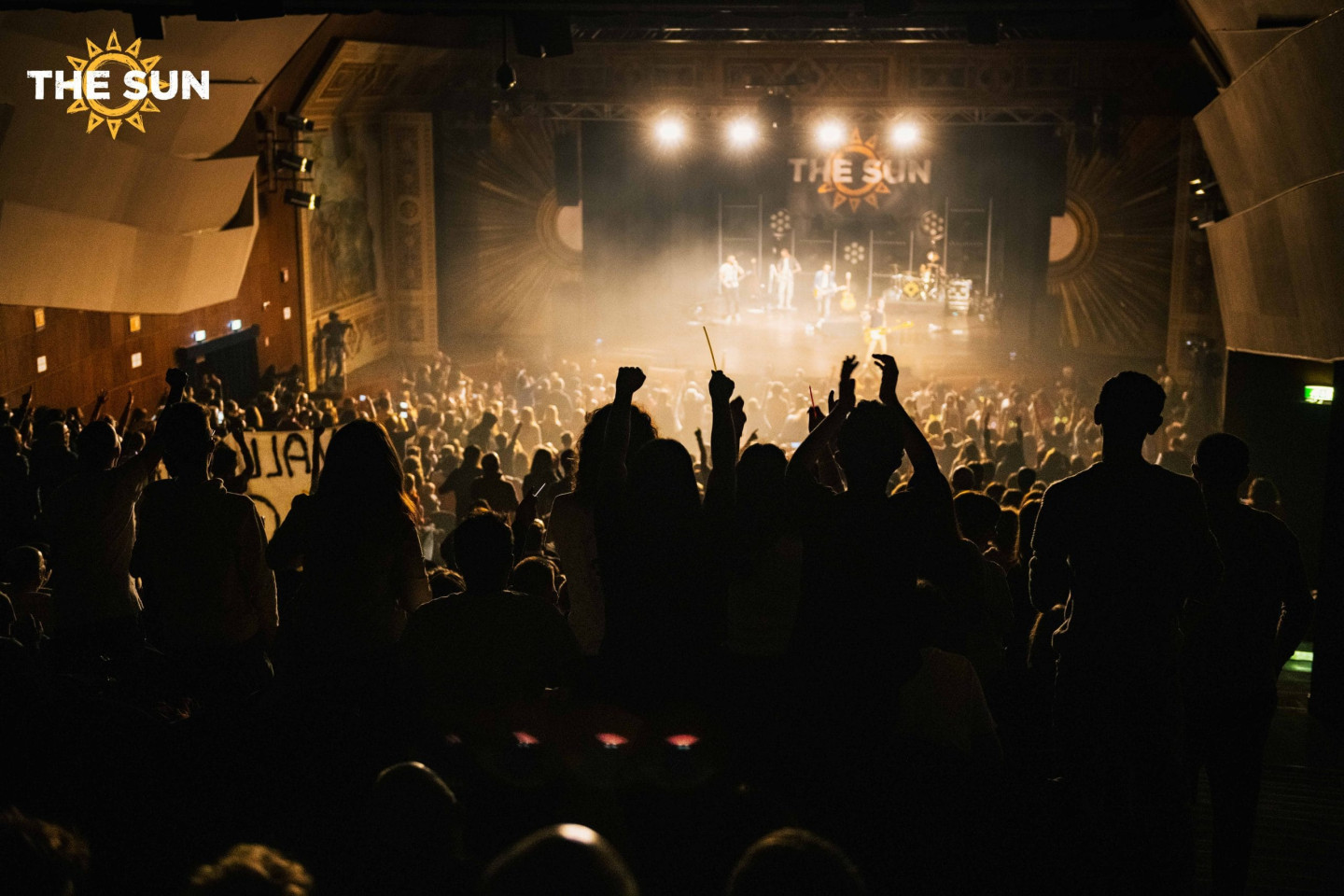 The Sun, a famous Italian pop-rock band, celebrated 25 years of music with a 25-songs concert last December in Assisi, Italy. The core of the Sound System was a DirectOut PRODIGY.MP.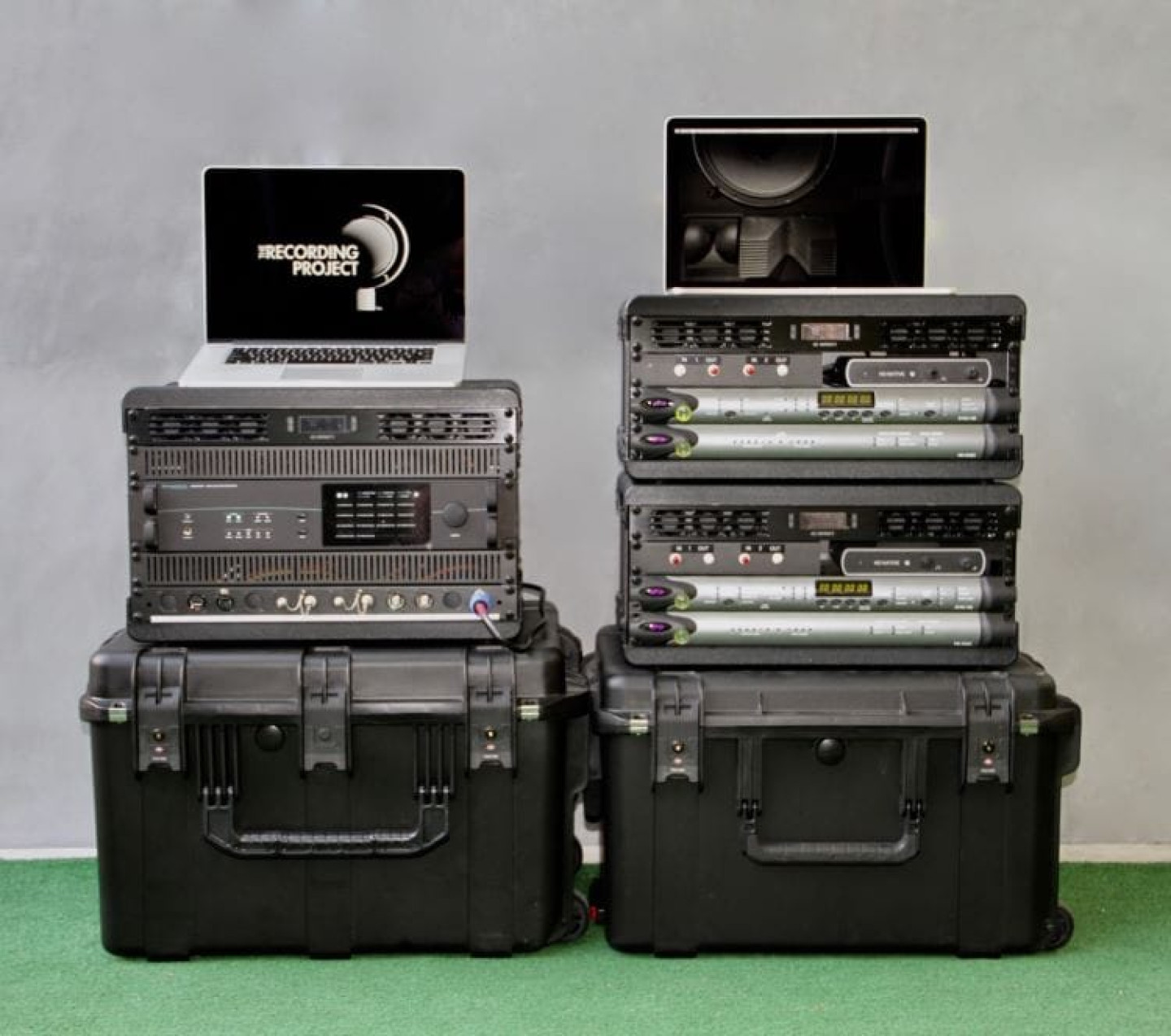 My system consists of a DirectOut Technologies, MC Prodigy modular audio converter loaded with 64ch of high quality MicHD preamps meticulously packaged in a custom rack with all inputs on the back side. It allows for 48 or 96K recording.…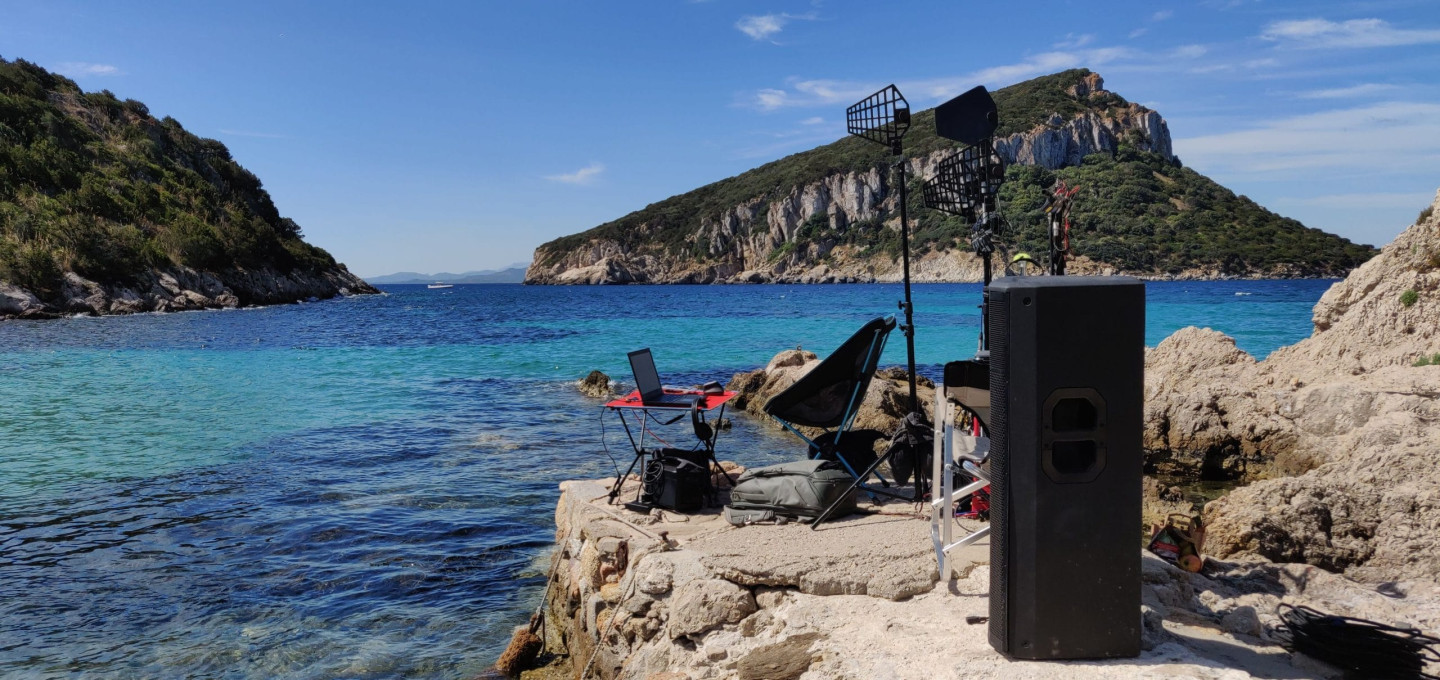 Victor Chaga is a composer, recording engineer and on-set music editor who works primarily in the film industry. Originally from St. Petersburg, Victor studied music and engineering in Chicago before moving to California, working alongside some of the top composers…
Press Releases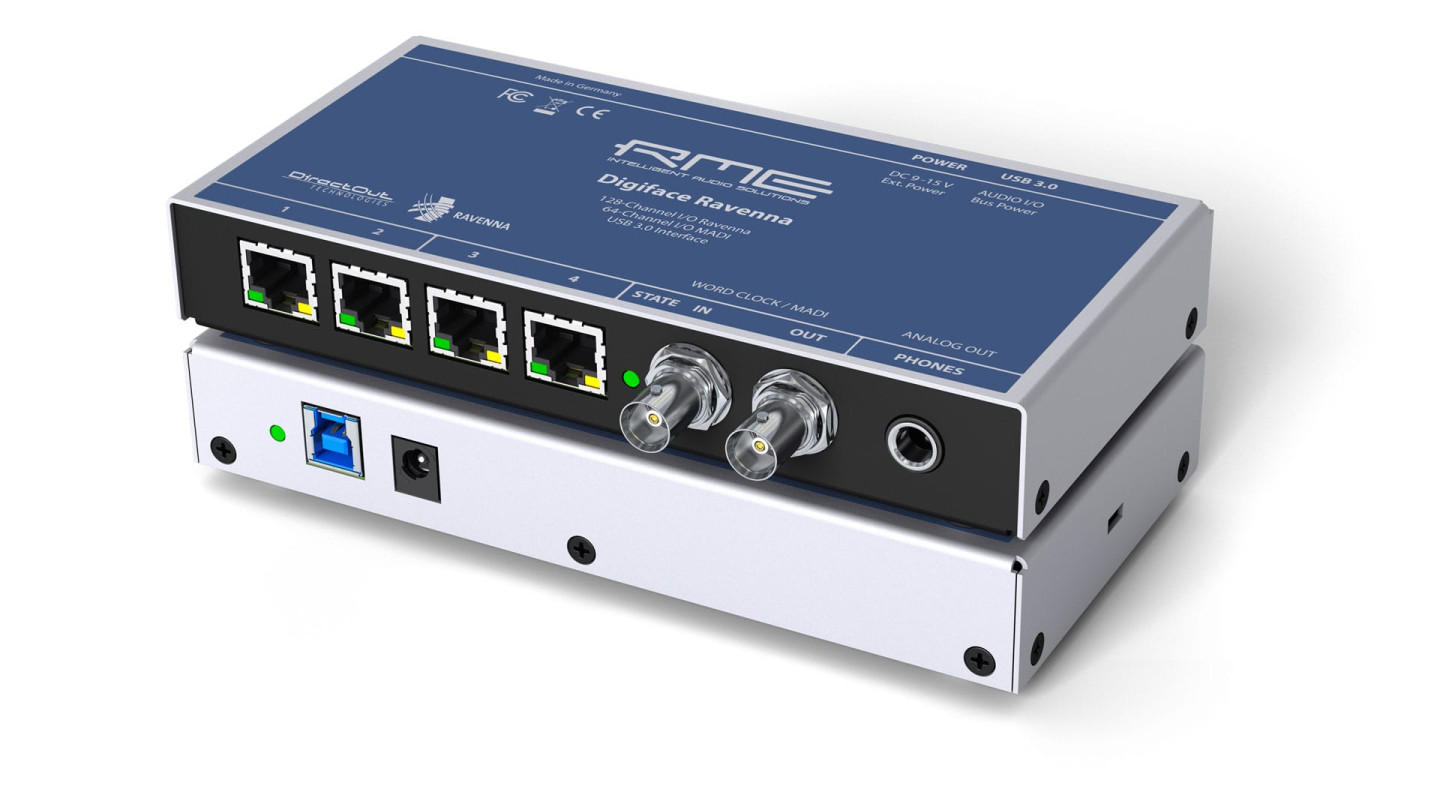 RME und DirectOut präsentieren das neue Digiface Ravenna. Das mobile Audio Interface basiert auf dem bewährten Digiface Dante, verfügt aber über ein von DirectOut entwickeltes RAVENNA Modul.
Das Gerät ermöglicht die Übertragung von insgesamt 128 Audiokanälen aus RAVENNA und optional MADI über einen einzigen USB 3.0-Anschluss. RME erweitert damit seine Digiface Serie um ein leistungsfähiges RAVENNA Modell für den USB- und Standalone-Betrieb.
"Wir kennen und schätzen RME schon seit vielen Jahren als Anbieter von professioneller Computer Interface Technik und freuen sehr über die Kooperation", so Claudio Becker-Foss, CEO/CTO von DirectOut. "Die Verbindung von RMEs Erfahrung im Bereich der Computer Interfaces mit DirectOuts RAVENNA Expertise, ergänzt den Audio-over-IP Markt auf großartige Weise. Beide Unternehmen teilen die Idee, mit ihren Entwicklungen am Puls der Zeit zu sein und beständig auf Veränderungen der Standards und Betriebssysteme zu reagieren. Das ist besonders bei Computer Interfaces ein extrem wichtiger Punkt und bedeutet Zukunftssicherheit und Betriebsstabilität für unsere Kunden."
Die Kombination von DirectOuts RAVENNA Implementierung mit RMEs bewährten Treibern, bietet ein zuverlässiges und flexibles Netzwerk-Audio-Interface. Das umfangreiche Routing und Monitoring (inklusive des eingebauten Kopfhörerausgangs) lässt sich über das DSP-basierte TotalMix FX steuern. Auf der Netzwerkseite verfügt das Interface über einen vollwertigen RAVENNA-Stack mit Unterstützung von AES67 und ST2110-30/31 sowie redundantem Audio-over-IP Streaming gemäß ST2022-7. Darüber hinaus kann das Interface auch als mobiler 64-Kanal-RAVENNA/MADI-Konverter ohne USB Verbindung zu einem Computer eingesetzt werden. Der koaxiale MADI Port kann auch als Wordclock-Sync-I/O konfiguriert werden.
Für den Betrieb des Digiface Ravenna kann sowohl auf eine externe Stromversorgung als auch auf eine Stromversorgung über den USB Bus zurückgegriffen werden.
Besucher der IBC 2022 können das neue Digiface Ravenna am Stand von DirectOut (Halle 8 Stand F65) und am RAVENNA Infostand von ALC NetworX anschauen.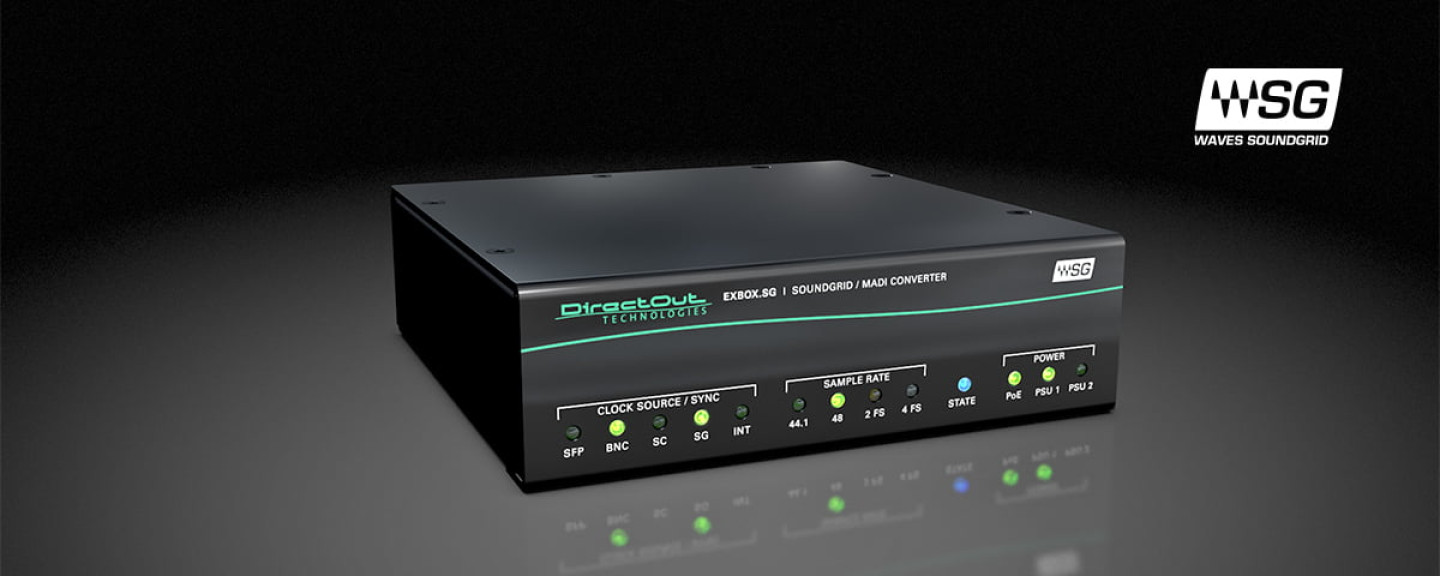 Pro-Audio-Spezialist DirectOut stellt zwei neue Produkte vor, die SoundGrid unterstützen: EXBOX.SG und SG.IO. Somit reiht sich die Audio-Netzwerk-Technologie von Waves neben Dante und RAVENNA in die Liste der von der EXBOX und PRODIGY Serien unterstützten Audio-Netzwerkformate ein.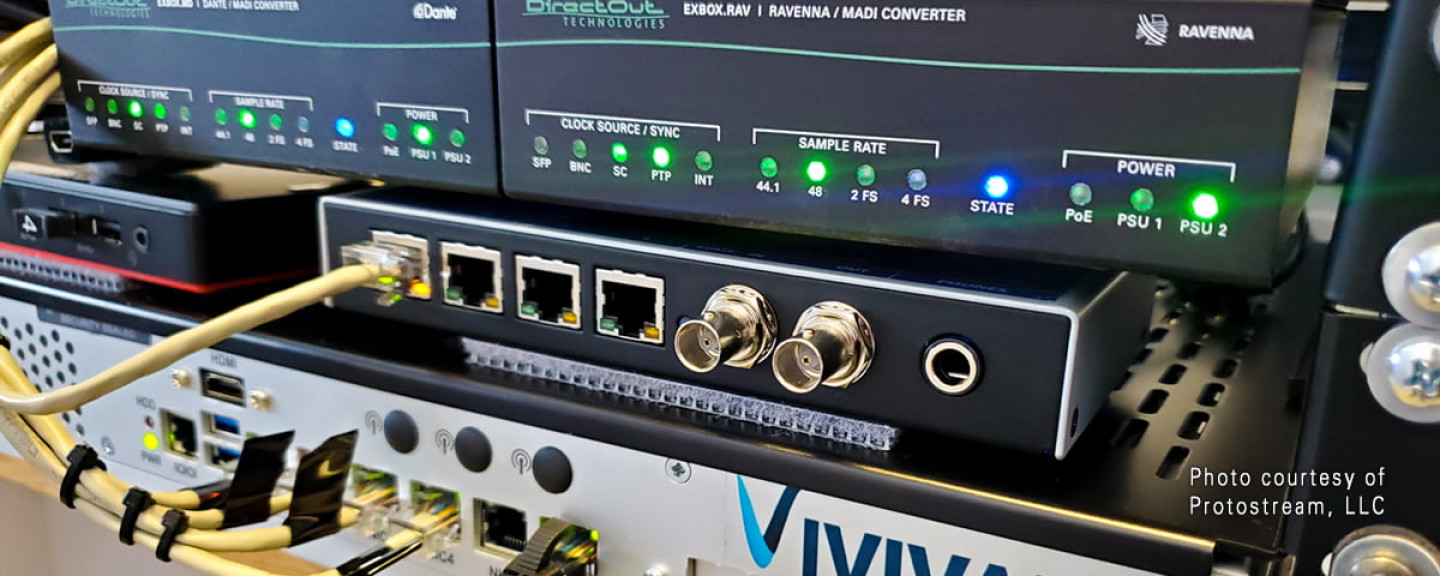 Der Ankündigung ihrer Zusammenarbeit folgend, stellen DirectOut und Vivivaldy "ViViD" vor, einen Service, der Remote Produktionen über Standard-Internetverbindungen ermöglicht. Die steigende Nachfrage von Künstlern und Tontechnikern...